Hugh Denehy Oration
The Hugh Denehy oration was presented for the first time at the 2006 ANZSOM Annual Scientific Meeting to celebrate the memory of one of ANZSOM's founding members, and one of its greatest proponents. The oration was established in his memory in perpetuity, and is presented annually at the ASM.
Hugh Denehy (1925-1996), a graduate of the University of Melbourne joined the then Section of Industrial Medicine, Victoria Branch AMA in 1960 and later became Chairman. He was then employed by Repco, the car parts manufacturer, a position he held for 25 years.
He was the Co-Chairman at the Canberra meeting which resulted in the formation of ANZSOM in 1968 and became Federal President in 1975.
In 1976 he went to Tokyo to the Asian Association of Occupational Health meeting and joined ANZSOM with the Asian Association, following which he served as a Vice President of the Asian Association until 1982. Also in 1982 he became a Foundation Fellow of the Australian College of Occupational Medicine.
Throughout his career he sustained a deep interest in rehabilitation and had been a Board member of Hampton Rehabilitation Hospital and President of the Board.
He was talked into coming back into the ANZSOM Executive as Treasurer-General in 1991, a position he served with distinction until his untimely death in 1996.
Sally Kane - Hugh Denehy Oration 2018, Melbourne, VIC
On the 10th Anniversary of the merging of ANZSOM with the Australian College of Occupational Health Nurses (ACOHN), it is fitting that Ms Sally Kane will be delivering the 2018 Hugh Denehy Oration. Sally's career in occupational health spans more than 30 years, with her interest sparked in the 1980's while working at Heathrow Airport in London. Her passion for worker health and preventative health in general has seen her take up roles in a variety of settings including manufacturing, hospitality, and various service industries.
She has held her current position of Environment Health and Safety Manager at Agilent Technologies, a multinational high-tech company in the analytical chemical instrumentation business, for 26 years and has overseen many changes in the way people work and in the management of health and safety. Sally has worked tirelessly in support of her profession, firstly with the ACOHN and now with ANZSOM. She has chaired the Victorian / Tasmanian Branch for almost six years and is the convenor of the 2018 Annual Scientific Meeting. To all these roles she has brought an unwavering commitment, which combined with a great sense of humour, has inspired those around her to get things done! When she is not championing occupational health, Sally sings in a pop choir and is the driving force behind calisthenics in her local community.
---
Dr Joel Silbert - Hugh Denehy Oration 2017, Fremantle, WA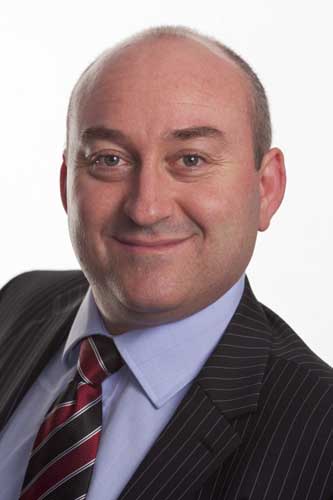 Dr Joel Silbert is well known amongst the occupational medicine profession in Perth. Joel's career in occupational medicine spans more than 25 years: He is a Fellow of the Australasian Faculty of Occupational and Environmental Medicine, a qualified Independent Medical Examiner, Approved Medical Specialist for Workcover (WA) and an Expert Witness in the District Court. He is a Past Chair of AFOEM WA. He is the Chief Medical officer for the operators of the largest public and private rail networks in WA and has established and chairs Independent Expert Advisory Panels for private enterprise and government. He also sits on special interest groups reporting to various academic and government agencies.
Joel is founder and Managing Director of OSHGroup, the largest privately owned multidisciplinary and integrated specialist-level advisors in Human Capital Risk Management in Western Australia.
---
Dr Helen Jagger - Hugh Denehy Oration 2016, Newcastle, NSW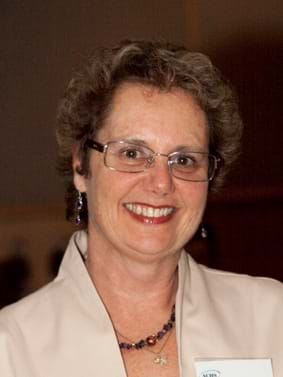 Dr Helen Jagger is a long standing member of ANZSOM and a great contributor to the New South Wales Branch. Helen has had a diverse career, spanning roles in health service delivery and senior management in the New South Wales health system. She also has over 20 years' experience as a surveyor and administrator for the Australian Council on Health Care Standards (ACHS). Helen is currently enjoying retirement and voluntary service for the Rotary Club of Campsie and as a consumer advocate on the Clinical Governance Committee for Tresillian Family Care Centres.
---
Dr Keith Adam - Hugh Denehy Oration 2015, Brisbane, QLD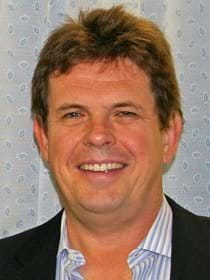 As a specialist physician, Keith has been actively involved in all aspects of occupational and environmental medicine for more than three decades and has provided advice to over 500 companies. He has also been an active contributor to Branch activities and currently sits on the Federal Executive. Keith is a keen educator and mentor, inspiring several generations of occupational and environmental physicians, as well as medical and engineering students.​
---
Associate Professor Michael Shanahan - Hugh Denehy Oration 2014, Adelaide, SA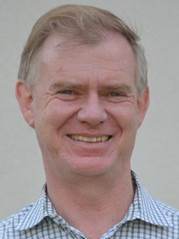 Associate Professor Michael Shanahan is a specialist in internal medicine, rheumatology and occupational medicine in the Southern Adelaide Local Health Network. He is also the associate professor of musculoskeletal medicine at Flinders University, where he is actively involved in the teaching program and has various leadership roles. He has had a long an continuous involvement in post graduate teaching as well, having been the chair of the board of censors for the Faculty of Occupational and Environmental Medicine and the chair of the specialist training committee for the Australian Rheumatology Association. In these roles he helped develop new curricula for both trainee groups. He is also a regular examiner for both the physician trainee program and the Faculty of Occupational Medicine exams. Dr Shanahan has authored over 60 original publications and currently supervises four PhD scholars and two advanced trainees in rheumatology. Michael is currently undertaking a Master's degree in Health Professions Education at Maastricht University.
---
Dr Kevin Sleigh - Hugh Denehy Oration 2013, Geelong, VIC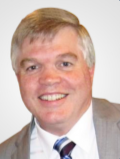 When joining ANZSOM in the early 80's Kevin ran a very successful general practice in Moonee Ponds providing occupational health services to local industry. It was a major decision to take up the training for the Fellowship of the newly formed College of Occupational Medicine and then establish a full time career in occupational medicine. Since then, Kevin has demonstrated great leadership, providing wisdom, advice and support to the younger members and sharing his vast experience and passion for the practice of occupational medicine.
---
Dr Lewis Blake, Hugh Denehy Oration 2012, Busselton, WA
Dr Lewis Blake was a foundation student at the UWA School of Medicine. Following his graduation he worked and studied at the London Hammersmith Post-Graduate School of Medicine before returning to general practice in Western Australia, completing his Fellowship of the RACGP. For the past thirty years he has specialised in Industrial and Occupational Medicine, focusing particularly on injury management, consulting to major organisations and providing analytical and problem-solving advice to injured employees. He has first-hand experience of work sites throughout the State.
---
Dr Amanda Sillcock, Hugh Denehy Oration 2011, Wellington, NZ
Dr Amanda Sillcock is an occupational physician and member of ANZSOM and the Faculty of Occupational and Environmental Medicine. She was Secretary of the Victorian-Tasmanian branch of ANZSOM in the mid-1980s and rejoined the branch council in the early noughties. She was chairperson until 2012 when she became federal President until 2015. She has worked at a number of organisations including the Victorian Railways, Mobil and Toyota. She has worked as a consultant for the last 22 years and visits BOC Gases on a weekly basis. She also works as a Senior Lecturer at Monash University, coordinating the third year occupational and environmental medical courses and a unit of the Master of Public Health. She has a wealth of experience in assessing fitness for work. She has a keen interest in technology and loves to have all the latest new gadgets.
---
Dr David Goddard, Hugh Denehy Oration 2006, Margaret River, WA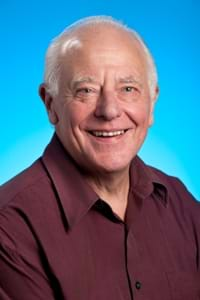 Dr David first came to occupational medicine in October 1973 and, at Hugh Denehy's invitation, joined ANZSOM a few months later. He worked as medical officer for the Victorian Railways for three years, as government inspector of workplaces for ten years, and as medical adviser to the Victorian state workers' compensation scheme (then called WorkCare) for four years. Since 1990, he has taught occupational medicine to medical students and toxicology and occupational hygiene to post-graduate students at Monash University in what is now the Centre for Occupational & Environmental Health headed by Professor Malcolm Sim. David loves his teaching role and the Monash program in occupational medicine for medical students is the most developed of its kind in Australia. In 2001, a group of his medical students successfully nominated him for the Vice-Chancellor's Award for Distinguished Teaching, the university's top individual teaching award. He is a Fellow of the Australasian Faculty of Occupational Medicine. Of all the people involved in his life in occupational medicine, the single greatest influence of passion and healthy skepticism has come from Dr Allen Christophers. David, his wife Ruth and their adult children all enjoy orienteering.