David Goddard Best Paper Award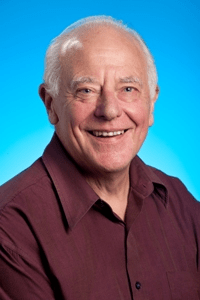 In 2016 the award for best paper submitted at the Annual Scientific Meeting was introduced to recognise excellence and originality in the research and practice of occupational health. The award is named in honour of long standing member and respected educator David Goddard.
David Goddard graduated in medicine from Monash University in 1969. Post-graduate coursework led to his obtaining a Diploma in Occupational Health (University of Sydney, 1975) and a Master in Health Professional Education (Monash University, 2010). He has worked in occupational medicine since 1973 and as a medical educator since 1990. His years of experience with the railways, State Government Occupational Health Service, State Worker's Compensation system and his network of practitioner friends have contributed in their own ways to his teaching.
David teaches medical undergraduates in occupational medicine and has taught postgraduate students in occupational hygiene, toxicology and basic OHS. He has a passion for teaching, which in 2001 led to his being awarded the Monash University Vice-Chancellor's Award for Distinguished Teaching.
Between 2008 and 2013, he worked part-time as lead Fellow in educational development with the Australasian Faculty of Occupational & Environmental Medicine (AFOEM) in the Royal Australasian College of Physicians. He led development of a new training curriculum, a training handbook, formative assessments and the summative assessment for basic trainees. In May 2013, he received the AFOEM President's award for outstanding contribution to education, training and assessment.