Discover ANZSOM's membership benefits today
Annual Scientific
Meeting 2017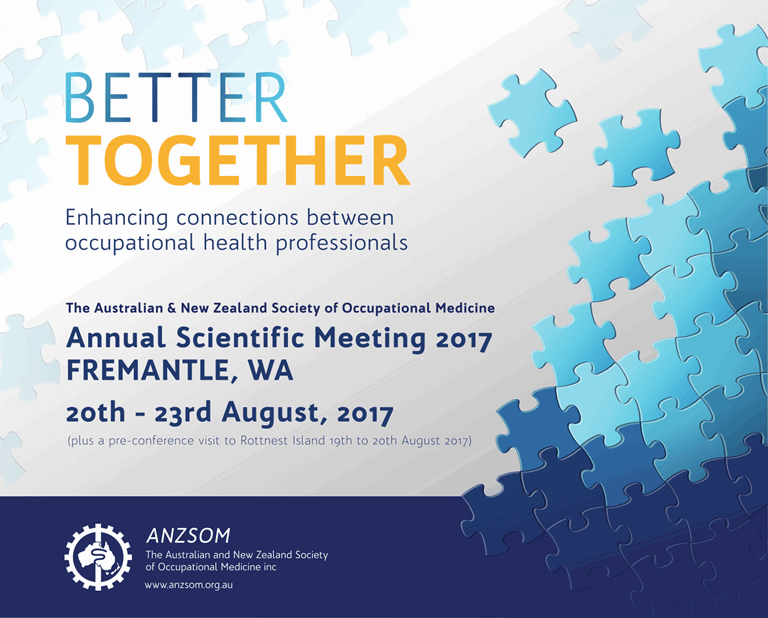 SAVE THE DATE: 20-23 August
The ASM 2017 theme of "Better Together" recognises the diverse nature of the occupational health community and focuses on bringing them together for an exciting learning and networking experience.
---
Accommodation in Fremantle

Book now and make the most of special conference accommodation rates.
---
Call for papers - now open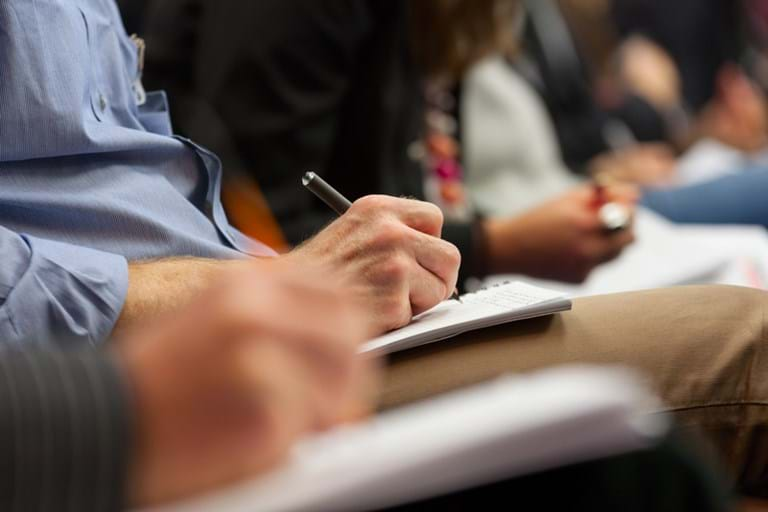 Do you have a brilliant paper, case study or industry research that is relevant to the conference theme of "Better Together - enhancing connections between occupational health professionals"? Remember to submit your papers by Sunday, 30th April 2017.
News Feed
---
23-03-17
Your ANZSOM membership subscription is now due!
ANZSOM membership subscription renewals are now open - renew your membership today so that you won't miss out on the many benefits available to our members.
Membership fees remain unchanged this year. There are also new payment options available:
Monthly instalments: pay your subscription fee over 6 monthly payments (from March to August) rather than one annual payment.

Advance payment: Secure membership fees and pay two or three years in advance
Please contact the Secretariat (secretariat@anzsom.org.au) for assistance, call 1300 666 515
---
15-03-17
It's not too late to register for the QLD ANZSOM / AFOEM Saturday Seminar, 18th March
QLD Branch news
The QLD Saturday Seminar will feature a spectrum of presentations on "Latent Onset Diseases' tailored for medical and nursing practitioners working in the occupational industry. Registrations close Friday 17th March - get in quick!
Read more
---
09-03-17
REMINDER: Register for the NSW/ACT Branch educational meeting & AGM held on Tues 28th March 2017
NSW/ACT Branch news
Join your colleagues for the first educational event for the NSW/ACT Branch featuring a presentation on "Mood disorders and associated return to work issues" by psychiatrist Dr Chris Cocks. Elections for the positions of Chairperson and Secretary will also be held that evening.
Read more
---
09-03-17
Occupational physicians needed
Advance Healthcare, Melbourne sites
Due to a high demand for services, an exciting opportunity exists for doctors with an interest in pain to join the team in the north and west of Melbourne. Much of the work is compensable in nature and therefore well suited to Occupational Physicians. We have a strong focus on a collaborative and team oriented approach.
Read more
---
01-03-17
Expressions of interest - specialist medical advice for VicRoads tender (EOI closes Friday 10th March)
Australian Healthcare Associates (AHA)
AHA is currently responding to a tender from VicRoads, who are seeking a service provider to manage and coordinate the provision of expert medical advice to assist with decisions regarding driver licensing. AHA is seeking expressions of interest from suitably qualified and experienced medical specialists to assist with this potential work.
Read more
---
22-02-17
NSW/ACT Branch AGM & Educational Meeting (Tuesday 28th March 2017)
Join your colleagues at the first educational meeting of 2017, featuring adult psychiatrist, Dr Chris Cocks on "Mood disorders and associated return to work"
The meeting will also include the Branch AGM, with members voting for the position of Branch Chair and Secretary.
Read more
---
07-02-17
Research grants - call for applications (applications close Friday 24th March)
ICare Dust Diseases Care
Inviting applications for funding of research projects related to dust diseases commencing in the 2017/18 financial year. Information for applicants is available for download from the icare website at
www.icare.nsw.gov.au/ddc
Upcoming Branch Events
NSW/ACT - Branch AGM and Education meeting
Topic - "Mood disorders and associated return to work issues"
Join your colleagues at the first educational meeting of 2017, featuring topic expert Dr Chris Cocks, a general adult psychiatrist with sub-specialist qualifications in forensic psychiatry.
---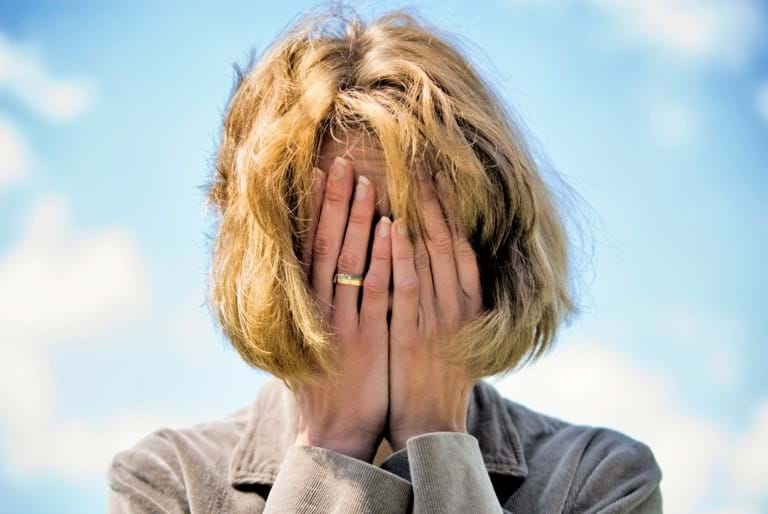 VIC/TAS - Branch Education meeting
Topic - "Daily stress can leave your health a mess" - managing mental wellness in the workplace
Join your colleagues at the first educational meeting of 2017, featuring Mark Lee, an Industry Fellow, Associate Lecturer, Discipline of Psychology (RMIT University Melbourne)